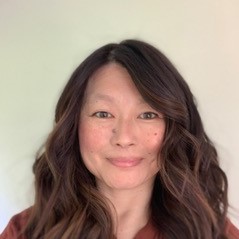 I strongly believe that reaching out for support is one of the bravest acts a person can do for themselves. All of us at times in our lives need someone to understand, care, and support us in taking those first steps towards healing and well-being.
I know that life transitions, daily stress, personal struggles, loss, and fractured relationships can be overwhelming and finding the right support in life's struggles can be daunting. Feelings of being misunderstood, being alone, and being stuck can be isolating. My goal for working together is to provide you with the support you need so that you are not alone in your struggles. Working together we can develop tools for coping that focus on your whole health and well-being.
I use a compassionate and non-judgmental approach to therapy, while providing a warm space to support your needs and concerns. My approach is based on a collaborative process, and we will work together to create a greater awareness into who you are, and promoting positive changes that will work for your individual needs.
I'm honored when clients share their journey with me, and I have a profound respect for how unique everyone's process is in finding out what is truly important to them.
My own personal experiences have led me to be a passionate life learner in the field of psychology. I completed my Bachelor's degree in Psychology from San Francisco State University, and my Master's degree in Counseling Psychology from The Wright Institute in Berkeley. I have worked with individuals, couples, teens, and families. I am experienced working with anxiety, depression, PTSD, relational problems, bipolar II, grief, and postpartum depression.